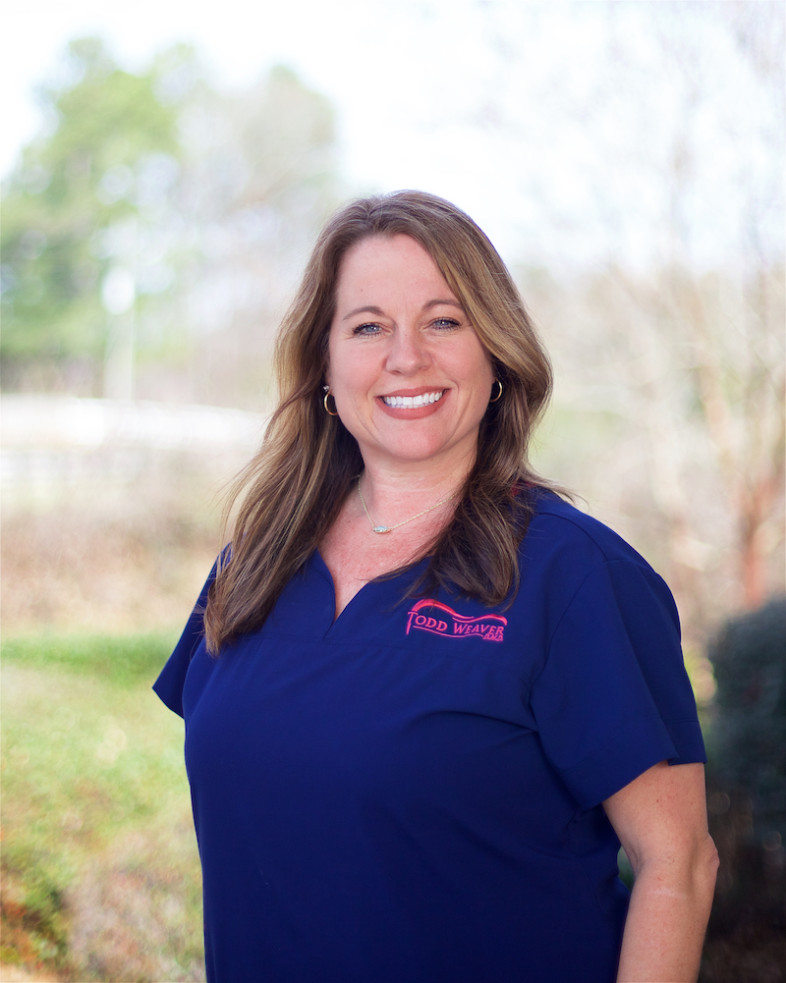 KENDRA CUSTER
RDH - REGISTERED DENTAL HYGIENIST
Brief info
I was first a patient of Dr. Weavers before joining his team in 2019.  I have been a dental hygienist for over 24 years.  I also serve as the OSHA manager for the office. I am an Army veteran and served as a combat medic in Desert Storm.  After my time in the services was complete, I earned my Bachelors degree in Health Sciences with an Associates in Dental Hygiene at Columbus State University in 1996.
My favorite part of my job is getting to know my patients and their families. I am quick to make everyone feel comfortable and at ease in the dental chair.  My favorite compliment is to get a referral from a patient for their family and friends.
In my free time, I value spending time with my husband of 28 years and our 3 children. I enjoy traveling, being outdoors and at the lake and the opportunity for an impromptu road trip!